Korean Class Schedule
L.A  Translation and Interpretation is a school in Los Angeles temporarily approved by the State of California to provide 1-year Certificate Program in Translation and Interpretation.  We are  now accepting applications  for 2016-2017. Please call 213-368-0700 for more information or send your application packet to info@latranslation.com.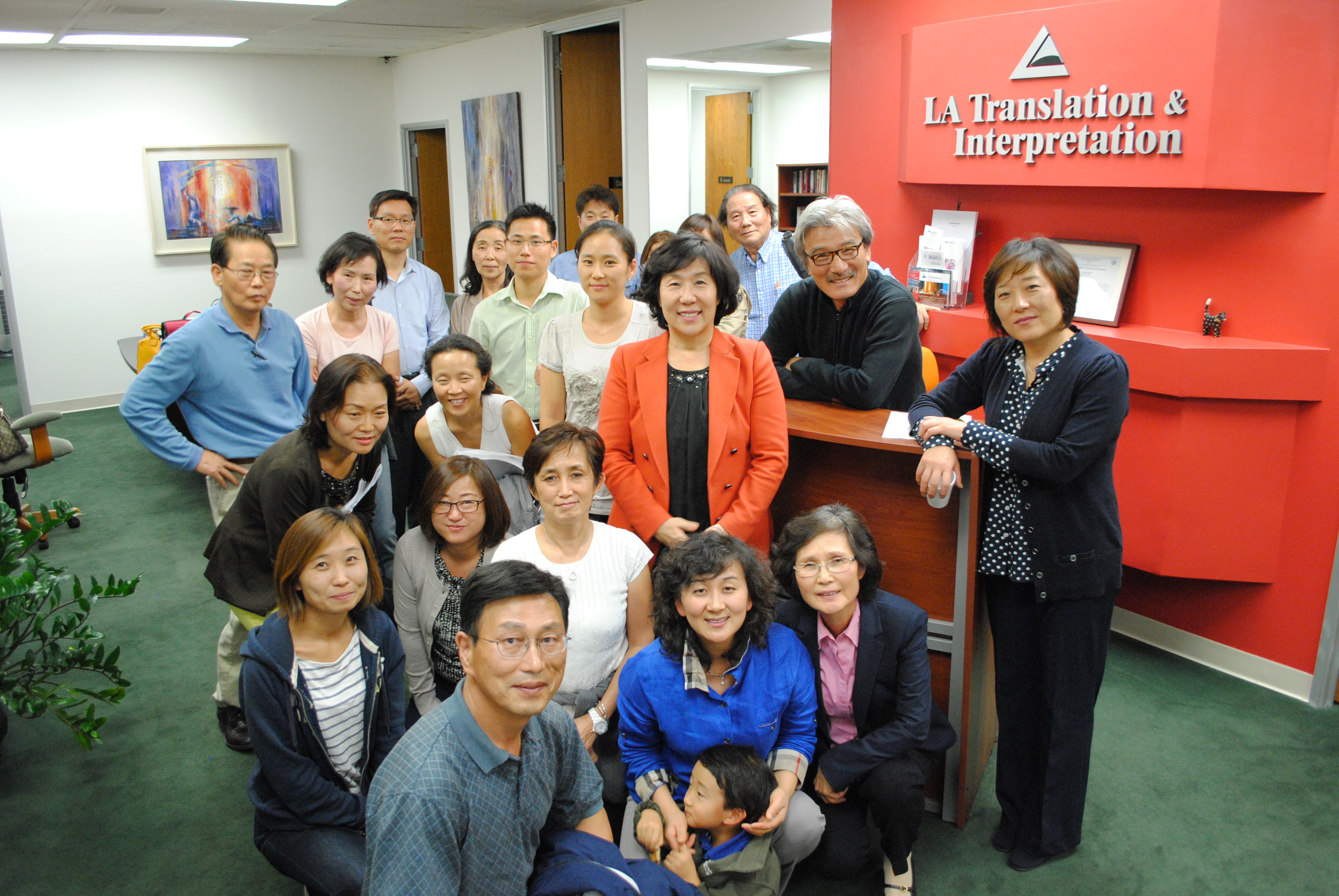 First Quarter 2018

Korean court sight translation Sat 1-4 $590
Korean medical interpreting Tuesdays  7-10pm (Starting 1/9-3/13)$890
온라인 강의도 가능합니다.  온라인 강의를 통해 40시간 의료통역사 훈련 수료증을 받으세요.
이중언어라면 공인통역사가 이상적인 직업인데도
미국전역에 한인 공인 법정,의료통역사의 수는 수요에 못 미치고 있습니다.
로스앤젤레스에서 2003년 이후 공인 법정, 의료통역사의 90%를 배출한 엘에이 동시통역대학원의 박준희 원장이 실시간 온라인 화상 수업으로 도와드립니다.
녹음된 비디오가 아니라 인터넷으로 연결하여 캠으로 보면서 교실 수업과 같은 분위기로 진행되어 학생들이 만족하고 합격률이 높습니다.
의료통역사 자격증 반은 40시간 $890이며 등록비는 $150입니다.
매주 목요일 저녁 7시-10시에 진행합니다.  개강은 1월 18일입니다.
법정통역사 자격증 반은 1년과정이며 한과목
30시간 $690이고 등록비는 $150입니다.
매주 토요일 오후 1시-4시에 진행합니다.  개강은 1월 20일입니다.
지금 등록하세요!  집에서 수업을 받고
안정된 고소득, 평생 자격증 취득에 도전하세요!
To register for a course, please fill out a registration form: COURSE REGISTRATION FORM.
E-mail completed forms to info@latranslation.com no later than a WEEK PRIOR to the first day of instruction to be eligible to enroll.
문의전화: 213-368-0700 info@latranslation.com